Introducing Foam Masta G! An Official Mobile Beat Magazine "DJ All Star" Featured in the May 2005 Mobile Beat DJ magazine publication.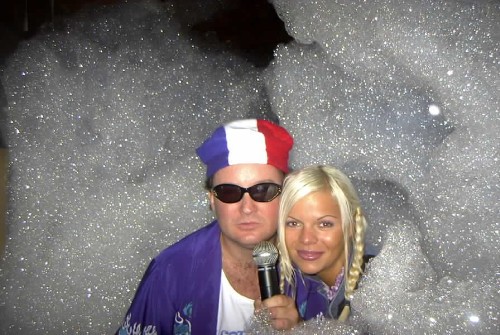 Foam Masta G "The Freaky Foama"
We no longer do any Foam Parties as of 2007
We had a great time doing them from 2000 – 2006.
Thanks to all who experienced the shows!
Get your free copy of our Foam Party Tracks above!
Produced by Foam Masta G and DJ DiRenzo.
The Foam Party Song – Produced during the winter of 2003
"Foamy Nights" – Produced during the winter of 2006