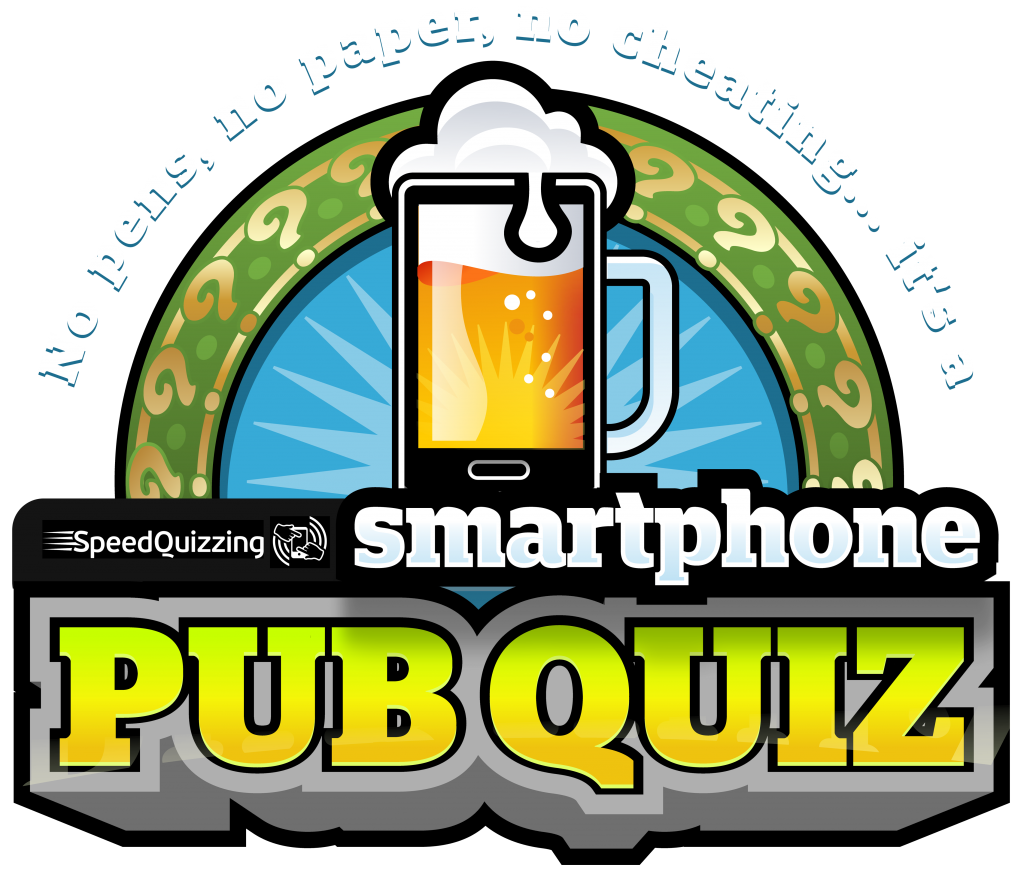 Speed Quizzing is Team Trivia on Steroids!
This show is the perfect Interactive entertainment solution for bars, restaurants, and private functions.
All you need is one smartphone per team and you are ready to jump into the next generation of interactive trivia fun.  In addition, teams can be one to eight players and your smartphone becomes your team's virtual buzzer. Therefore, questions come in three formats and your input interface adjusts accordingly on your team's smartphone.  Venue provided prizes are awarded to the First, Second, and Third Place Winners.
Your host will announce the scores at the end of each round. Scores are automatically computed with no need for pens or paper.  In addition, they get posted on the smartphones and or visual screen at the end of each round.   In conclusion, you only have ten seconds to answer each question. No Pens, No Paper, No Cheating.
Let us host one at your venue today and your patrons will keep coming back for more and more…
Speed Quizzing or smartphone trivia is a quiz game played in teams, with friends, using smartphones and tablets, connected over a local Wi-Fi network.  This game works great at pubs, bars, conferences, schools, colleges etc.


The most popular application of speed quizzing is as a fresh approach to pub quizzing.  Fast, fun, and unlike traditional pen and paper quizzes, there is no time for cheats to search the internet for answers.
The speed quizzing app turns your smartphone device into a question response unit, specifically for answering questions at speed quizzing events. For more on speed quizzing visit their site: Speed Quizzing.  Furthermore, check out our services page to see everything we offer for your entertainment needs.